The result is that person of interest, a 14 year old grandson, has now been named a suspect in the case. He is in jail pending charges of two counts of capital murder. Police developed the teen as a person of interest after the discovery of the Cogdells' bodies Wednesday evening. He was thereafter located very quickly.
This investigation got started with a call to Conway Police around 1:16 pm Wednesday from the Maumelle Police Department asking the department to conduct a welfare check at a home on Quail Run Circle. Maumelle city officials were concerned when Public Works Director Robert Cogdell did not show up for work. Once on the scene the bodies of the couple were found just beyond the tree line behind the house. Both had been shot to death. Detectives believe the murders took place Tuesday night and that Robert was shot inside the house and his wife in the garage, then both dumped in the woods.
This is an ongoing investigation and more arrests could follow. We will continue to give updates as more details become available.
--------------------------------------
**UPDATED 8/12/15**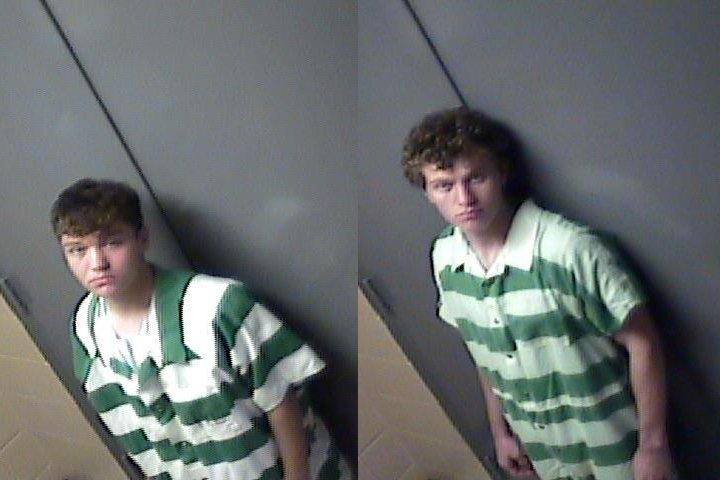 Conway Police and 20th Judicial District Prosecutor's Office held a press conference on Friday August 7, 2015 to announce charges against two teenagers in the double murder of Robert and Patricia Cogdell. One of the teens charged is the couple's 14 year old grandson Justin Shane Staton and the other is 17 year old Hunter John Drexler. Both are charged with 2 counts each of capital murder, aggravated robbery, theft of property and abuse of a corpse. They are charged as adults. The investigation into this case is ongoing, more arrests could follow.
If you have any information on this case you are asked to call Conway Police at 450-6120 or you can text an anonymous tip to CRIMES (274637) and use the keyword "CONWAY" plus your tip.